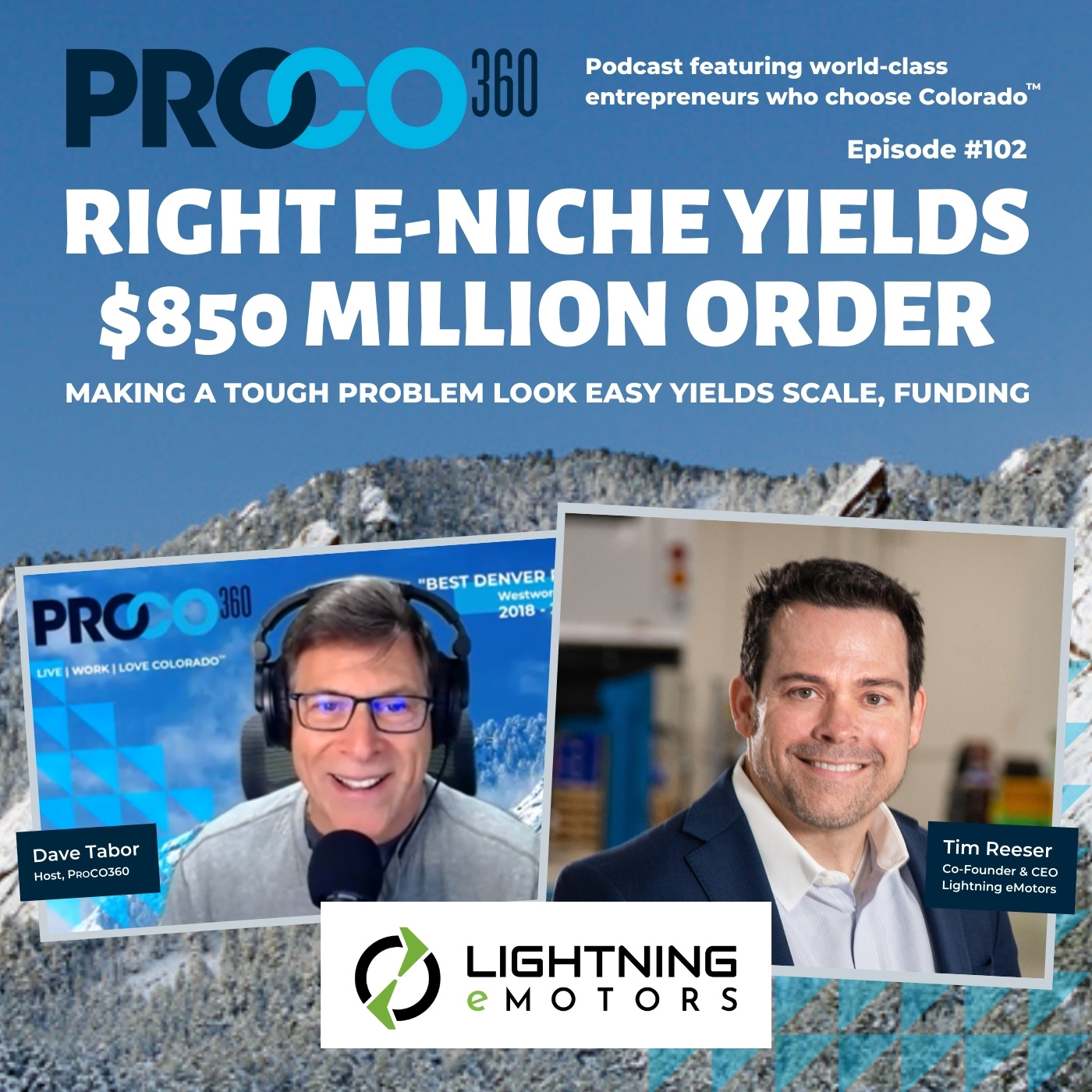 "I could have cut off a lot of the time to get here by dreaming bigger earlier on."
Tim Reeser, CEO & Co-founder, Lightning eMotors
Colorado is about to have a real vehicle manufacturing factory. It's hard to believe – and amazing and exciting. Lightning eMotors is a Loveland based company that began with technology developed at CSU, then adapted several times as its co-founder, Tim Reeser, and the team adapted and redefined the company until they found the answer for an important niche in the electric vehicle market – one that's substantial enough to scale, yet small enough to be somewhat uninteresting to the major EV players. That in itself makes an interesting podcast episode. We also talk about going public via a SPAC – a special purpose acquisition company – all the rage right now.