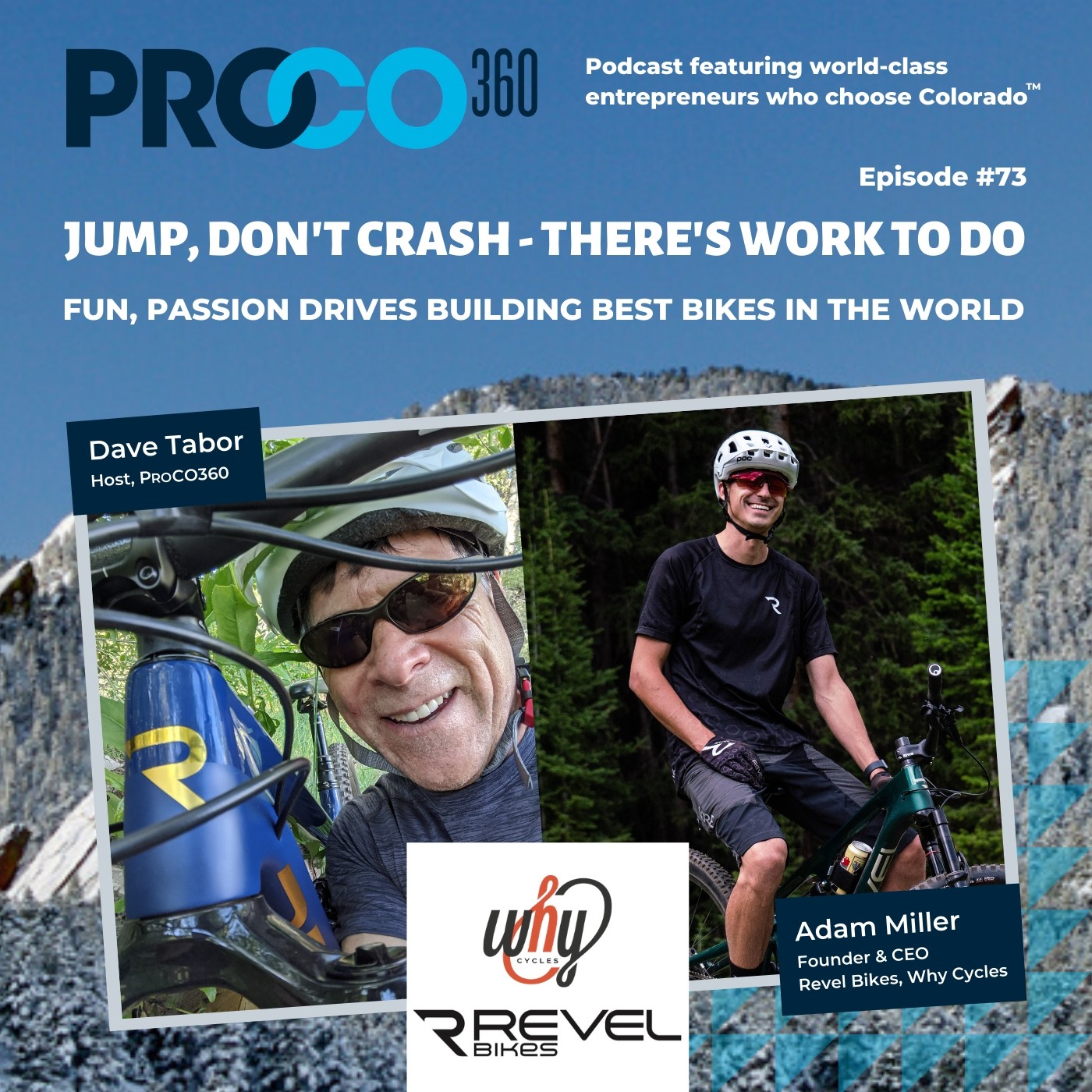 "My goal is to make passion and business line up... and usually passion wins out."  
Adam Miller, Founder and CEO, Revel Bikes, Why Cycles
You'll enjoy the interview with Adam Miller.  It's different from what you normally hear from a founder basing the business on a "passion" because Adam is passionate about business as well as his passion. This episode tells the story of a founder who exited his first business via a messy divorce and little financial gain. Adam doubted whether he needed a different life path, went back to his roots at a bike shop (remember when Rocky goes back to a nasty old gym after being beaten by Clubber Lang?).  Adam soon reemerged ready to create two new brands that would build the best bikes in the world – Revel Bikes and Why Cycles.  Outside Magazine agrees – the Revel Rascal was selected by as Best Mountain Bike, 2020.